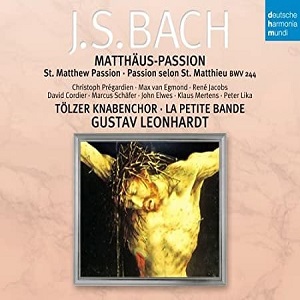 Matthew Passion / Gustav Leonhardt
There is no other recording of the "Matthew Passion" that is historical in the strict sense of the word. The boy's soprano is a very fragile thing. After a few years of performing, his voice changes and he goes back to heaven. It is the voice of an angel. The soprano solo of the Tolzer Boys Choir is wonderful here. Regrettably, a counter-tenor is used for the alto solo. If possible, I would have liked to have had a boy sing this as well. In this sense, I think Telefunken's complete cantatas of this period were a rare project from a historical point of view.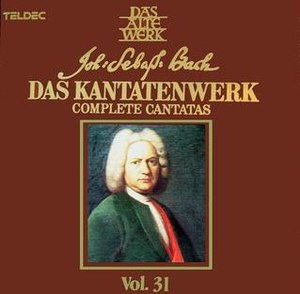 The Complete Bach Cantatas / Leonhardt, Harnoncourt
At that time, the West German label "Archiv" (yes, there were two Germany a long time ago!) Was special to Baroque music fans of my age. The Archiv label was the early music division of Deutsche Grammophon, specializing in medieval, Renaissance, baroque records. It attracted a lot of fans by adopting the elegant jacket design and the advanced old musical instrument player of the time. In Japan, there was a fan group called "Archiv Tomo no Kai", which provided a quarterly booklet service when the annual membership fee is paid. I was belong to there too, but the members had a sense of superiority that made them feel like they were "musical elites." The artists belonging to the Archiv label include Karl Richter, Pierre Fournier, Aurele Nicolet and Helmut Walcha. Many of the ancient instrumentalists were Basel Scola Cantorum players such as Eduard Melkus, August Wenzinger, and Hans Martin Linde. In retrospect, their performances were never original in the strict sense of the word. Nevertheless, as one of the original supremacists, I listened to their performances very hard. For example, I had a collection of Corelli and Handel's violin sonatas played by Melkus, but I was impressed by the fact that he used the rare "lute" as an accompaniment instrument. The use of lutes in basso continuo is not uncommon nowadays, but the situation at that time was completely different.
On the other hand, cutting-edge ancient instrumentalists from the Netherlands and Belgium often recorded on another label, "Telefunken". There were Gustav Leonhardt, Frans Bruggen, the Kuijken brothers, etc., and there was also Nikolaus Harnoncourt in Vienna. Their Bach's complete cantatas "DasKantatenwerk" (analog), is a work that should be called a "monumental tower" in the recordings of those days. Above all, it was wonderful to appoint a boy soprano soloist (only two cantatas are by female sopranos), including the privilege of getting all musical scores. Since it was a complete collection recorded over the years, there must have been a change of generations for the soloists. The boy soprano with the best condition on the moment have been selected . I think it was a truly luxurious collection. If I were to be harsh, about woodwind players, there was some "mixture of wheat and chaff" , but it may be unavoidable. It is true that there was a considerable difference in the ability of woodwind players between the Leonhard and Harnoncourt orchestras. For example, in BWV115 aria, the flute ornamentation was completely wrong. The soloist and viola are correct, but only the flute remains wrong until the end and is not corrected, etc.
Now, I wrote that there are two cantatas sung by female soprano in Telefunken's complete collection of Bach's cantatas. It's No. 51 "Jauchzet Gott In Allen Landen" and No. 199 "Mein Herze Schwimmt Im Blut". Why was the boy soprano removed from these cantatas? The reason is not stated in the CD liner notes at all. Speculation is that it was judged unsuitable for juvenile soprano due to technical difficulty. It seems to be convincing, at least for No. 51. But what about No. 199? It seems that there is no technical problem. If anyone knows the reason, please let me know.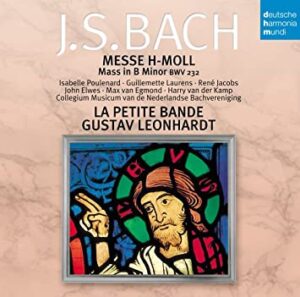 Mass in B minor / Gustav Leonhardt
I have this one by Gustav Leonhardt and Joshua Rifkin. Both are performed by a female soprano and a countertenor. As far as I know, there is no version of this pieces sung by a boy, including the solo. In other words, there is no CD of the original performance in the true sense of the word. There are two recordings on YouTube where the boy sings only the chorus. These are recordings by Thomanerchor Leipzig.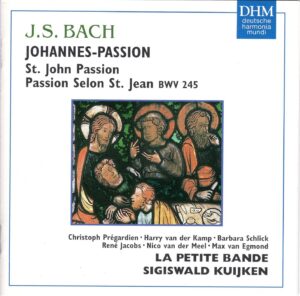 John Passion / La Petite Bande
Of course it is a wonderful performance. However, I don't usually listen to it very often. This is because there is a YouTube video of Nikolaus Arnoncourt with a soloist from the Tolzer Knabenchor. Both soprano solo and alto solo are boys. It is a very valuable video. But, I think I wrote the same thing somewhere before, the Vienna Concentus Musicus's weakpoint is woodwinds instruments. It's not always easy to get everything perfect.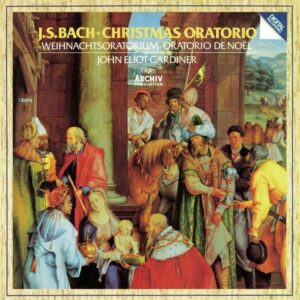 Christmas Oratorio / John Eliot Gardiner
There is a truly wonderful video on YouTube of Nikolaus Arnoncourt performing this piece with the soloists of the Tolzer Knabenchor, so naturally I listen to that one mostly.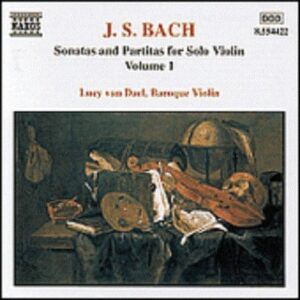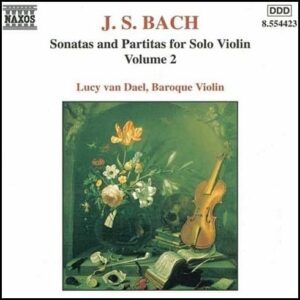 Sonata and Partita for Unaccompanied Violin / Lucy van Dael
This is my favorite performance of this piece. I also have Sigiswald Kuijken's CD, but I mainly listen to this one. In the old days, I used to listen to the analog recordings of Arthur Grumiaux. On the other hand, I had a disk by Otto Buchner using a curved bow called "Rundbogen". However, it was not a historical performance at all. Recently I listen to Amazon Music a lot, and and I'm happy to say that there are some notable players who have taken up this piece. Also, in the YouTube video of "The Netherlands Bach Society", the leader Shunsuke Sato gives a performance that can be described as phenomenal. It's worth a look.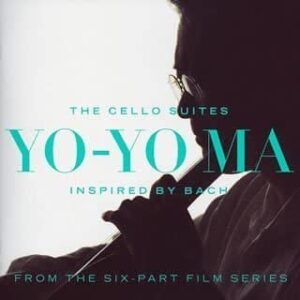 Unaccompanied Cello Suites / Yo-Yo Ma
I mainly listen to his recordings released in 1997. There is nothing better than this album so-called "healing music" for sleeping. I think this is Bach's best performance. Also Yo-Yo Ma has one recorded in 1982 and the latest recording in 2017. However, I haven't listened to the latter yet. In the olden days, Pablo Casals' analog performances are nostalgic. when playing with ancient instruments, I listen to Wieland Kuijken, Anner Bylsma, Hidemi Suzuki, and others. Of those, I like playing by Yo-Yo Ma the most because of its graceful tone and phrasing.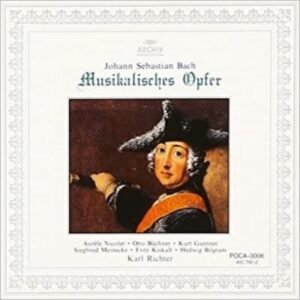 I've listened to a lot of records of this work. And this was the first one. Great performances by Karl Richter, Aurele Nicolet and Otto Buchner. What I was interested in during the recording condition was the volume of the harpsichord. It's extremely small compared to other modern instruments. I thought it should have been recorded a little closer to microphon. However, it is no exaggeration to say that I was able to touch the "abyss" of Bach by listening to this record. Shortly thereafter, I acquired Munchinger's "The Art of Fugue." I also have two recordings of the Kuijken brothers, and I usually listen to them more often. Also, Carlo Chiarapa's performance.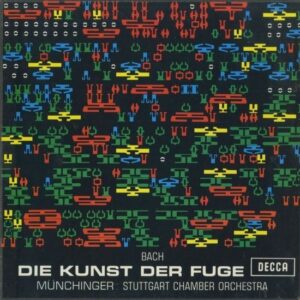 The Art of Fugue / Karl Munchinger
I've listened to all kinds of performances of The Art of Fugue, but this is the first Art of Fugue record I ever bought, and of course it was an analog record. I listened to until disk was "frayed". The music is performed mainly by string ensemble, but there are also two harpsichords, a three-part mirror fugue arranged by Bach himself, and a wind instrument (flute) in the canon group, giving it a rich variety of sounds. As for ancient instruments, I like Esperion conducted by Jordy Savall and the harpsichord performance by Koopman. The organ by Helmut Walcher is also worthy of mention.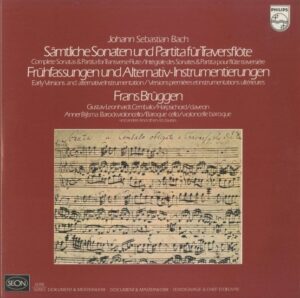 Bach Flute Works / Frans Bruggen
The shock of hearing this record for the first time is still unforgettable. It feels like the conventional wisdom has been completely overturned. Bruggen came to Japan for the first time and gave a concert in Sapporo. At that time, with the kindness of the president of the musical instrument store of the organizer, I was allowed to attend a dinner party with Bruggen at his home. When I was young, I asked Bruggen a stupid question like "How long do you practice recorders?" His answer to that was "nothing." By that time the recorder was already an instrument of the past for him. Thinking back, he had just recorded all of Bach's flute sonatas, and would have been wrestling with the difficult aria obbligato every day on a project for the complete Bach cantatas. He later said, "Now I have to devote all my time to practicing Traverso." And the results can be heard in the complete Bach Cantata collection.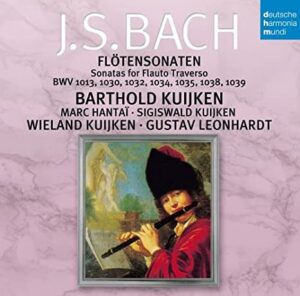 Bach Flute Works / Barthold Kuijken
Bart's performance that always sets an example for Traverso performance. It's definitely the pinnacle of playing these pieces. The flute, which sounds really good from bass to treble with accurate intonation, is as natural as exhaling (although it is exhaling). It was recorded in 1988, so it's not too early, but it feels like it was released to the world "with full satisfaction." Bruggen was much faster to record on the original flute, and Konrad Hunteler and others had already recorded all the songs around this time. When I listen to Bart's performance again, I think he is definitely the best flutist in the world.
Bach Flute Works / Jean-Pierre Rampal
I think this record came with the score of all the pieces as an appendix. This was the forerunner of the later complete Bach church cantatas by Telefunken. At that time, the combination of Rampal and Lacroix was very active. Their performance was very carefree and pleasant to the ear, which is the essence of Rampal's music. Surprisingly, the young Jordi Savall played the cello in this performance. There were several other "Baroque Flute Masterpieces" by Rampal Lacroix on Erato's low price records. The one I remember was Rameau's Concert, and I was very moved when I heard "La Livri".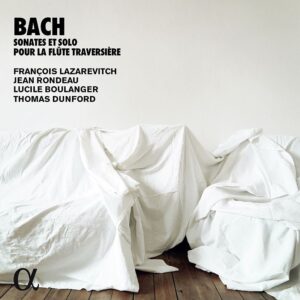 Bach Flute Works / Francois Lazarevich, Jean Rondeau
Here is a CD I bought recently. Francois Lazarevic is the performer I'm paying the most attention to at the moment. I love the indescribable "A feeling of weakness in a good sense" in his playing. The harpsichordist Jean Rondeau, who plays with him, is also an active harpsichordist in recent years. The performance of Bach by these two representatives of the fourth generation of old music is transparent.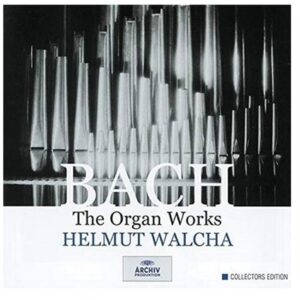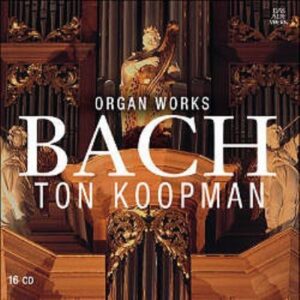 The Complete Bach Organ Works / Helmut Walcha / Ton Koopman
Bach's organ works are numbered from the Trio Sonata of BWV525 to the Choral Variations of BWV771. In Walcha's complete organ works, the complete "The Art of Fugue" is included as a bonus track. In addition, it contains the "completed" version of the unfinished fugue by Walcha. It's a great value CD. On the other hand, in Koopman's CD I am happy to listen to that the Schubler Chorale and Leipzig Chorale are recorded together with the original chorale. Not only that, but Koopman's disc also includes recordings from BWV 1081 onwards, which were recently added as supplements, making it a good value as well.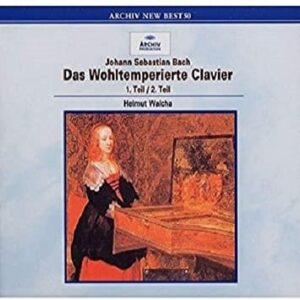 The Well-Tempered Clavier Complete / Helmut Walcha
It was from Helmut Walcha's records that I learned of many of Bach's harpsichord works long ago. I had French suites, English suites, Goldberg Variations, etc. on Walcha records. He was a performer in the modern harpsichord era, but first used the historical harpsichord on baroque pitch in 1974. It is this CD that I have. I already had Gustav Leonhardt on analog, but when I heard that Walcha was playing an old instrument, I bought it because I wanted it excessively.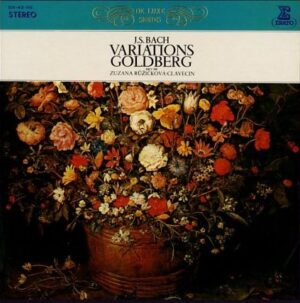 Goldberg Variations / Helmut Walcha etc.
Bach performed at least three miracles in his life. The first miracle was the "Goldberg Variations", the second was the "Musical Offering", and the third was the "The Art of Fugue". The greatest miracle of them all is the "Goldberg Variations". Why? The reason is this. This piece is a miracle in that it does not make the listener feel that it is a miracle. That is the difference between this piece and the other two. Later, Bach made the bass line of this variation into 14 canons to complete its miracle.I have several kinds of records. They are by Helmut Walcha, Zuzana Ruzickova, and Gustav Leonhardt. On Piano performance Glenn Gould is the best. Recently, Jean Rondeau's performance uploaded on YouTube is also excellent.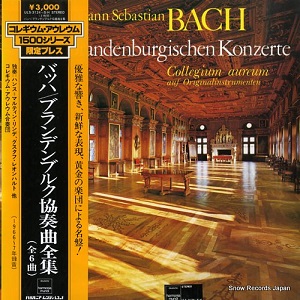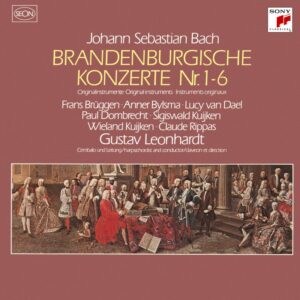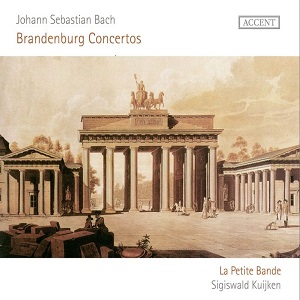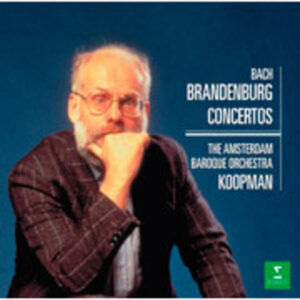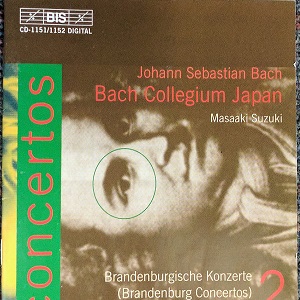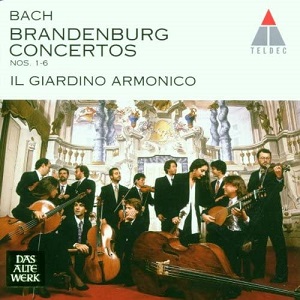 Brandenburg Concertos / Gustav Leonhardt and others
I have six or seven disks of the Brandenburg Concertos, including analog and digital versions. The beauty of this collection is that every performance is enjoyable in its own way. Among them, I like the Kuijken version of the 2nd concerto played by Jean-Francois Madeuf on natural trumpet. As for No. 5, Leonhardt's two discs are good, but I think it is hard to discard Ton Koopman's " innovative" performance. For No.3, No.4 and No.6 the vivacious tempo Koopman and Masaaki Suzuki are seem to be good for me.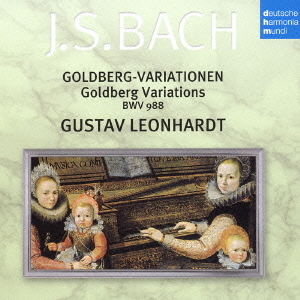 Goldberg Variations / Gustav Leonhardt
The publication date of the Goldberg Variations is 1741. The theme aria is the twenty-sixth piece in the "Music Book of Anna Magdalena Bach," which began to be recorded since 1725. This means that it was written between 1725 and 1741, at the best estimate. However, it is unclear whether the theme was originally created for the variations or whether the theme was created first and then used in the variations some years later. In my opinion, I think it is the former. As is the case with many musical geniuses, I believe that he had the ability to see the entire piece in an instant. In other words, the blueprint of the music was in his mind from the beginning. I feel that there is no other explanation for this miraculous work.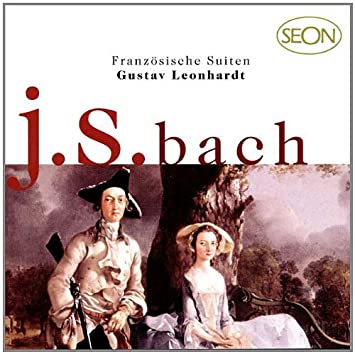 French Suite / Gustav Leonhardt
Of Bach's three Clavier Suites, I like the French Suite the best. Its compactness and the perfection of each piece are realy wonderful. I think it is just the best collection (All are good, but I like No. 2 in C minor the best). This recording by Gustav Leonhardt is one of my favorites. I also like the performances by Helmut Walcha and Keith Jarrett.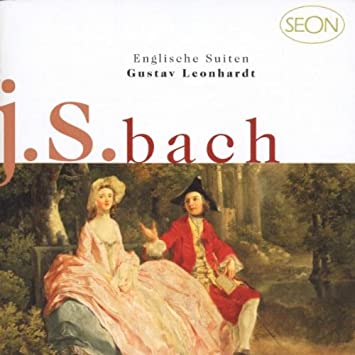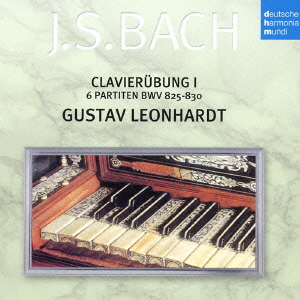 English Suite, Partita / Gustav Leonhardt
I think some people may prefer these to the French Suites. The English Suite has a prelude at the beginning of each piece. The partitas start with a prelude, a sinfonia, a fantasia, an overture or others, depending on the piece. I remember being impressed by the Sinfonia of Partita No. 2 when I first heard it in the chorus of "The Swingle Singers" when I was young. Talking about Leonhardt's performance, the sound of the harpsichord is nothing short of beautiful. The modern harpsichord by Helmut Walcha, for example, is far inferior. But for the sake of Walcha's honor, I would like to mention that his "The Well-Tempered Clavier Complete", which he played with his original instrument in his later years, is very good.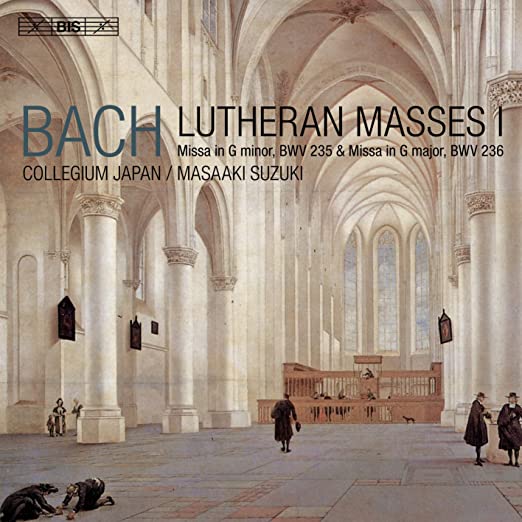 Bach Lutheran Masses Vol.1 / Bach Collegium Japan
Bach wrote a long Mass in B minor for Catholic worship (BWV232), but he also wrote four other short Masses for Lutheran worship (BWV233 in F major, BWV234 in A major, BWV234 in G minor and BWV435 in G major). And also wrote several other single movements (BWV237-242) of "Sanctus", "Christe Eleison". You can listen to all of them in Vol.1 and Vol.2 of this CD except B minor.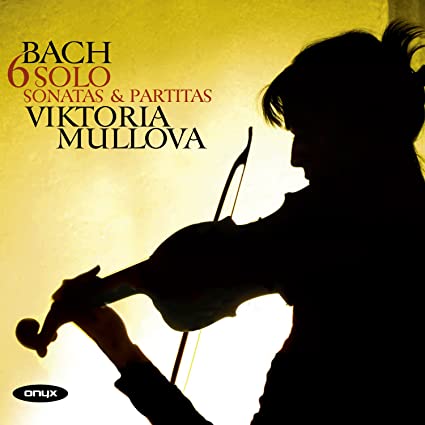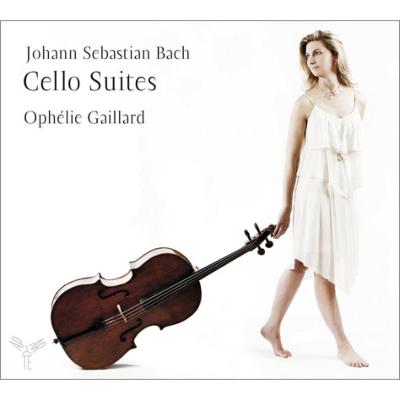 Sonata and Partita for Unaccompanied Violin / Viktoria Yurievna Mullova
Unaccompanied Cello Suites / Ophelie Gaillard
I have been paying attention to these two artists lately. Their performance is, if I may say so, one of the current achievements in Bach performance on original instruments. These days those original instruments have become the norm, our generation are lucky to be able to listen to such wonderful performances.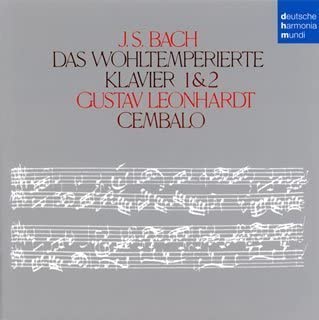 The Well-Tempered Clavier Complete / Gustav Leonhardt
My first record of this music was by Leonhardt. Of course, it was the analog era. I thought at the time how wonderful it was to hear it played on the original instrument. It is definitely one of the best performances in history. In an interview with a Japanese music magazine, Leonhardt was asked about "playing Bach on the piano". He answered like this. "I am very negative about it, and it should never be done. It would be an act that would ignore all of Bach's intentions. A hundred years ago, when there was no historical harpsichord, it would be acceptable, but I can't stand it. It is totally immoral."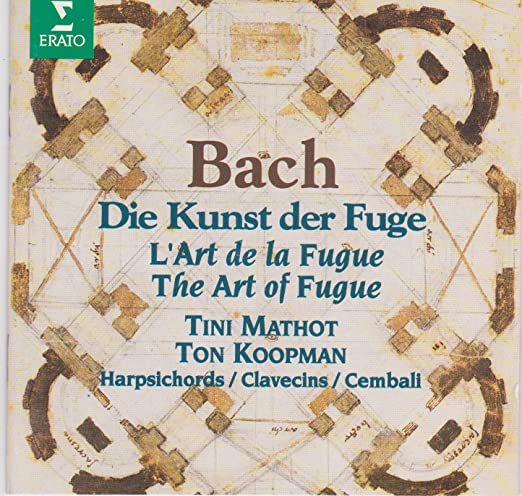 The Art of Fugue / Ton Koopman
This work is written in full score, but since it can be played well on a keyboard instrument (it is widely believed that it was written for a keyboard rather than else instruments), there are many performances on organ and harpsichord. The harpsichord performance by Koopman is one of the most outstanding of them all. He uses as much mordent and trill as possible, and plays with great sharpness.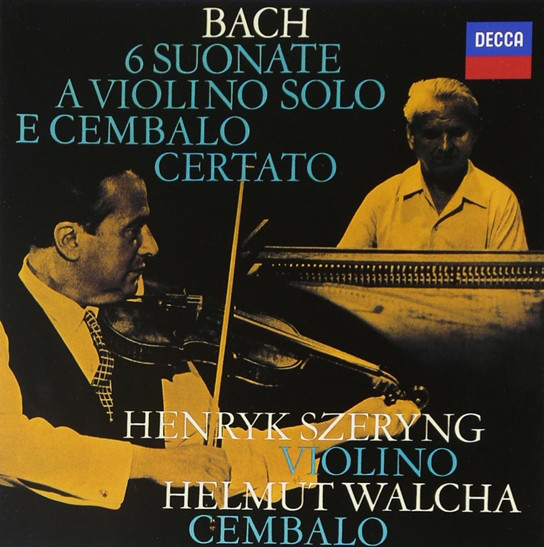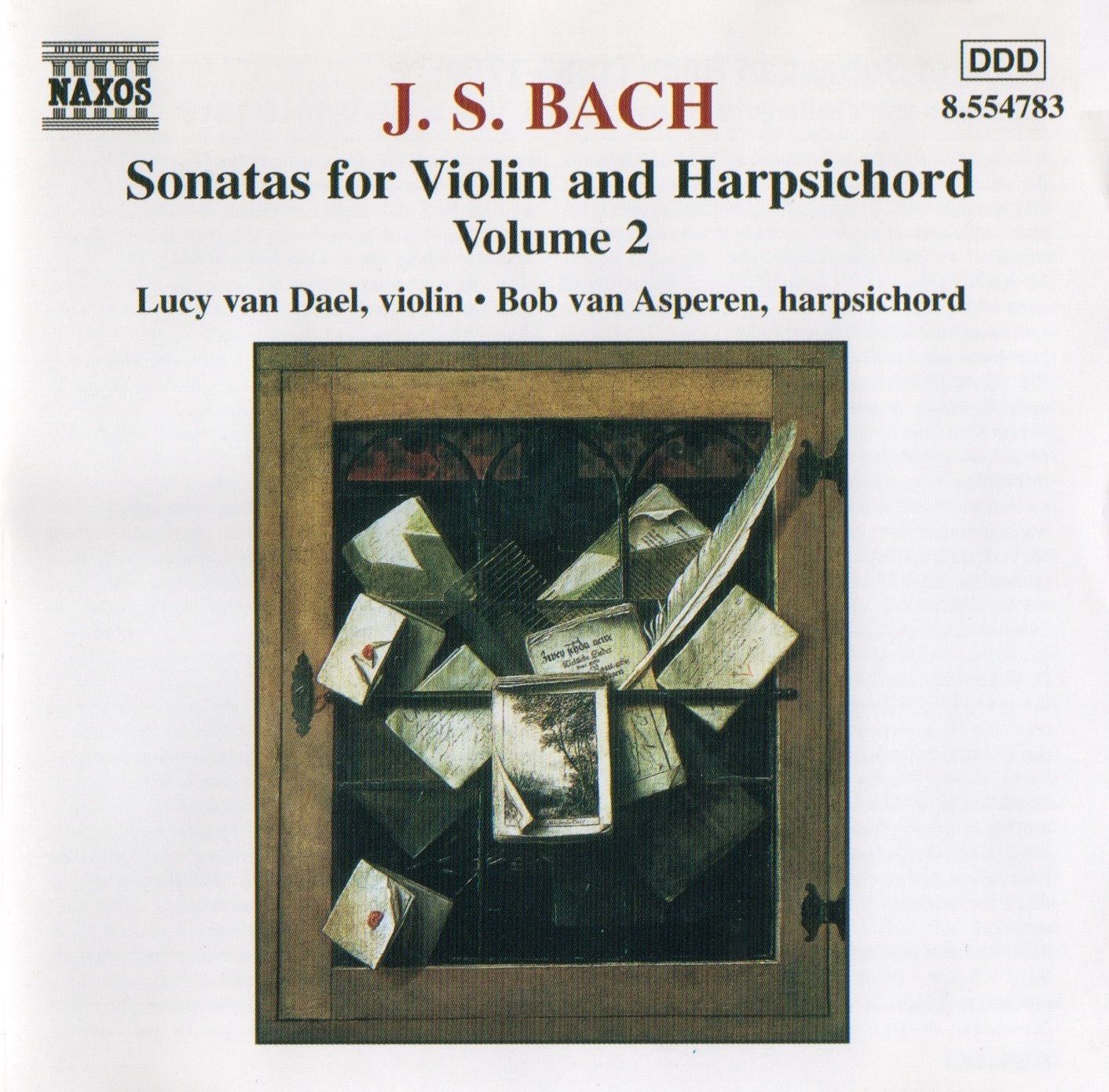 Six Sonatas for Harpsichord and Violin / Bob Van Asperen, Lucy Van Dael etc.
The first record I bought was an analog version by Helmut Walcha and Henryk Szeryng. As for historical performances, I like the CD by Bob Van Asperen and Lucy Van Dael and listen to them often. It has a good balance of instruments. Ton Koopman and Catherine Manson's performance, which I recently downloaded from Amazon, is also quite good. In this recording, Koopman seems to refrain from his usual aggressiveness slightly.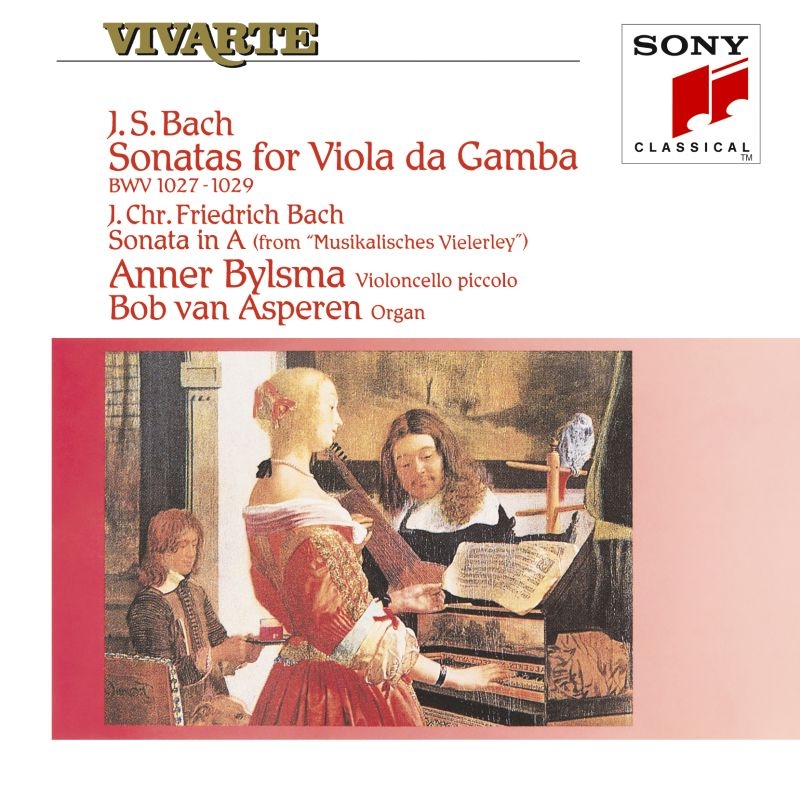 Bach : Viola da Gamba Sonatas / Anner Bylsma, Bob Van Asperen
The first record I bought was Archiv label by August Wenzinger and Eduard Muller. In the CD by Bylsma and Asperen, the combination of organ and cello are an unexpected, but I thought the sound was interesting. But the realization of the beginning in the G minor Sonata seem to be a little bit inferior. If it be played on an organ It would have been better to play the longer chords at a lower positionor rather only bass line (It's just my opinion). Since there are only three gamba sonatas by Bach, there is too much space on one CD, so a sonata by Johann Christoph Friedrich Bach is included as an extra. This piece is quite good.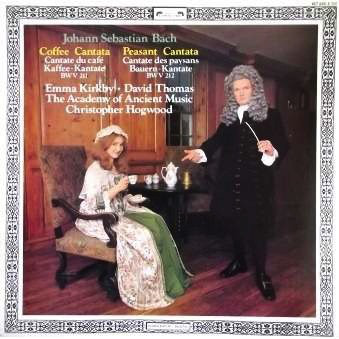 Coffee Cantata "Schweigt stille, plaudert nicht" etc. / Emma Kirkby, Christopher Hogwood
It is an "opera buffa" in Bach's hands. It is hard to believe instantly at first that the same Bach who wrote the "Matthew Passion" wrote this piece. A pleasant subject matter and the light-hearted singing of Emma Kirkby adds to the atmosphere of the record. It is thought that this piece was performed at the "Cafe Zimmermann" in Leipzig, and no doubt would have helped to promote the shop.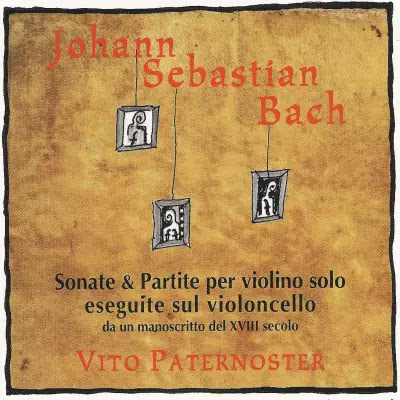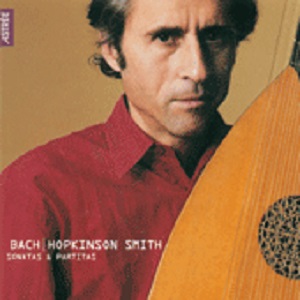 Sonatas and partitas for unaccompanied violin / Vito Paternoster / Hopkinson Smith
The first of these version's sound source was downloaded from the online store "Magnatune". The performer, Vito Paternoster, is a former cellist of "I Musici", and he plays the title piece on the cello. The score seems to have been transcribed from a manuscript of the same period as Bach. These pieces played in the range of the cello may be controversial because of the slightly blurred outlines. However, his ability to play these difficult pieces on the cello is worthy of special mention.
Another remarkable version is the lute performance by Hopkinson Smith. He uses his own arrangement of the score. Many attempts of this kind fail, but Smith does a fine job.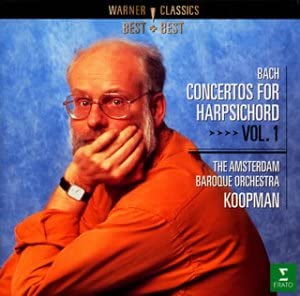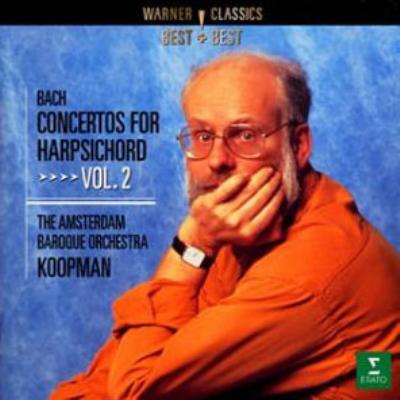 Bach: Harpsichord Concertos / Ton Koopman conducting and harpsichord
The first complete set of harpsichord concertos I ever bought was an analog record conducted by Jean-Francois Paillard and played by Robert Veyron Lacroix. There were several arrangements of violin concertos lowered by a tone degrees, and in the same way, an arrangement from Vivaldi's Concerto for Four Violins, etc. It had been a while since I fell in love with Bach's music, but I remember feeling very fresh and moved by it. Moreover, in recent years, violin and oboe concertos and oboe d'amore concertos, which were "restored" by a tone degrees higher with the same logic, have been often performed, and have become a valuable part of Bach's repertoire. Many of Bach's harpsichord concertos are his own compositions from his Weimar and Kothen period, which he later arranged for the "Collegium Musicum" concerts at the "Cafe Zimmermann" in Leipzig. Here are a few of the more impressive pieces from the complete collection by Koopman.
The Concerto in D minor (BWV 1052) is arranged from a violin concerto that is also in D minor which is probably the original. As for Bach's work, the influence of "Sturm und Drang" can probably be seen. Koopman begins to play the first movement in unison with a brisk touch. The second movement, also in unison, begins in a somewhat grave mood, and its melody is retained in the bass part until the end of the piece. This movement reminds me of Carl Philipp Emanuel Bach's concerto. The third movement begins with all the ensemble for the first time, but its character is still "Sturm und Drang". I think this is one of Bach's most complete harpsichord concertos. As a side note, the Violin Concerto (restored version) performed by the Dutch Bach Society on YouTube is very good, and I recommend you to listen to it.
The concertos in G minor (BWV 1058) and D major (BWV 1054) are arrangements from the existing violin concertos in A minor and E major. It can be said that they are Bachian developments of Vivaldi's style, but both of them are much fuller than Vivaldi's, especially the second movement. The F minor concerto (BWV1056) is often heard restored as the Oboe Concerto in G minor. The second movement is famous as "Galia Largo" by the Swingle Singers. The E major concerto (BWV1053) has been restored as the Oboe d'amore concerto in D major. The same concerto in A major (BWV1055) has been restored to an oboe d'amore concerto in the same key.
By the way, if I were asked to choose just one of Bach's harpsichord concertos, I think it would be the Concerto for Two Harpsichords in C major (BWV 1061). It is a work with such a rich content. Of course, it is obvious that the highlight is the long fugue in the third movement. The F major concerto (BWV1057) is also worthy of mention, but the original Brandenburg Concerto No. 4 may be superior in tone. The Concerto for Three Harpsichords in C major (BWV 1064) is another masterpiece. However in the end, I would conclude that Bach is all great.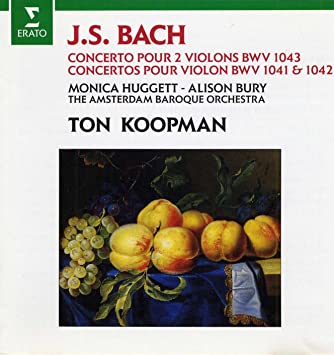 Bach: Violin Concertos / Monica Huggett, Alison Bury Vn, conducted by Ton Koopman.
I had an old analog version by "I Musici" for the first. Among the many performances on old instruments, I have the one by Koopman. His performances are not foremost hit-or-miss. Almost hit. Monica Huggett and the other soloists are also perfect. This is a royal road to collection.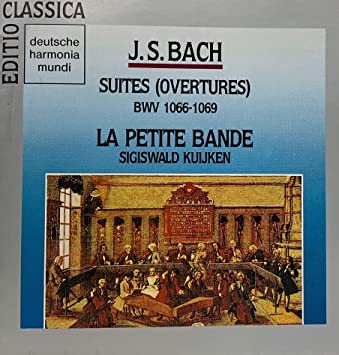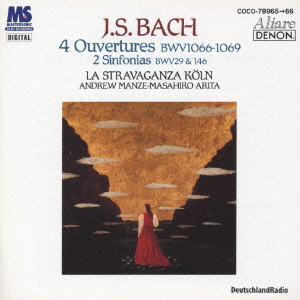 Bach: Orchestral Suites / La Petite Band / La Stravaganza Koln
My first record was an analog version of Kurt Redel and the Munich Pro Arte Chamber Orchestra. I loved the festive atmosphere of it, and for some reason I remember listening to it on Saturdays (I was celebrating that because I had the next day off from school). Redel was a conductor who was active at the dawn of the Baroque music boom, and I used to listen to his records the cheap version of Erato records of music by Bach's sons and the others. The first CD of original instruments I bought was of La Petite Band conducted by Sigiswald Kuijken. The flute solo is of course Bart, and I still think it is one of the best recordings. Later, I bought La Stravaganza Koln CD conducted by Andrew Manze. Masahiro Arita plays the flute, and the tempo is generally slower than the Kuijken version, and there are no double dotted notes used.