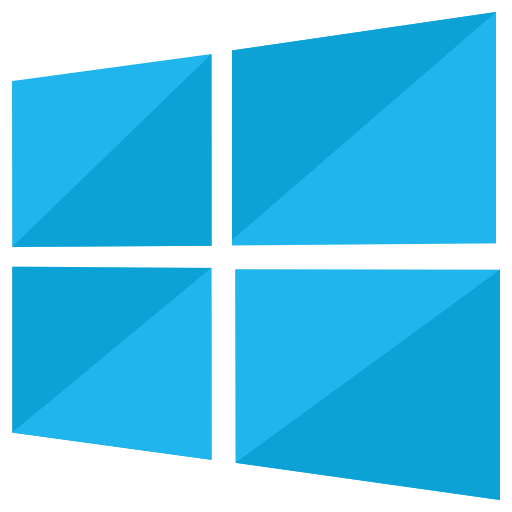 Why I became to inspired to recommend you Windows 11
I've been with Microsoft Windows since 3.1. Looking back, I've used every Windows except Windows NT. Personally, I think the best time was around Windows 7. After that, it's just a history of "revision". I have installed and used "Classic Shell" in Windows 10 and Windows 11 without hesitation. I'm sorry to say that I never thought of using the Windows 10 or Windows 11 user interface as it is. I've seen many "puff pieces" on the web extolling the virtues of Windows 10 and the new features of Windows 11, and I secretly scoff at them. I assure you, the usability of Windows is getting "worse" every year. Yet, Windows 10 still allows you to freely place files and apps in the taskbar, a feature of Quick Launch.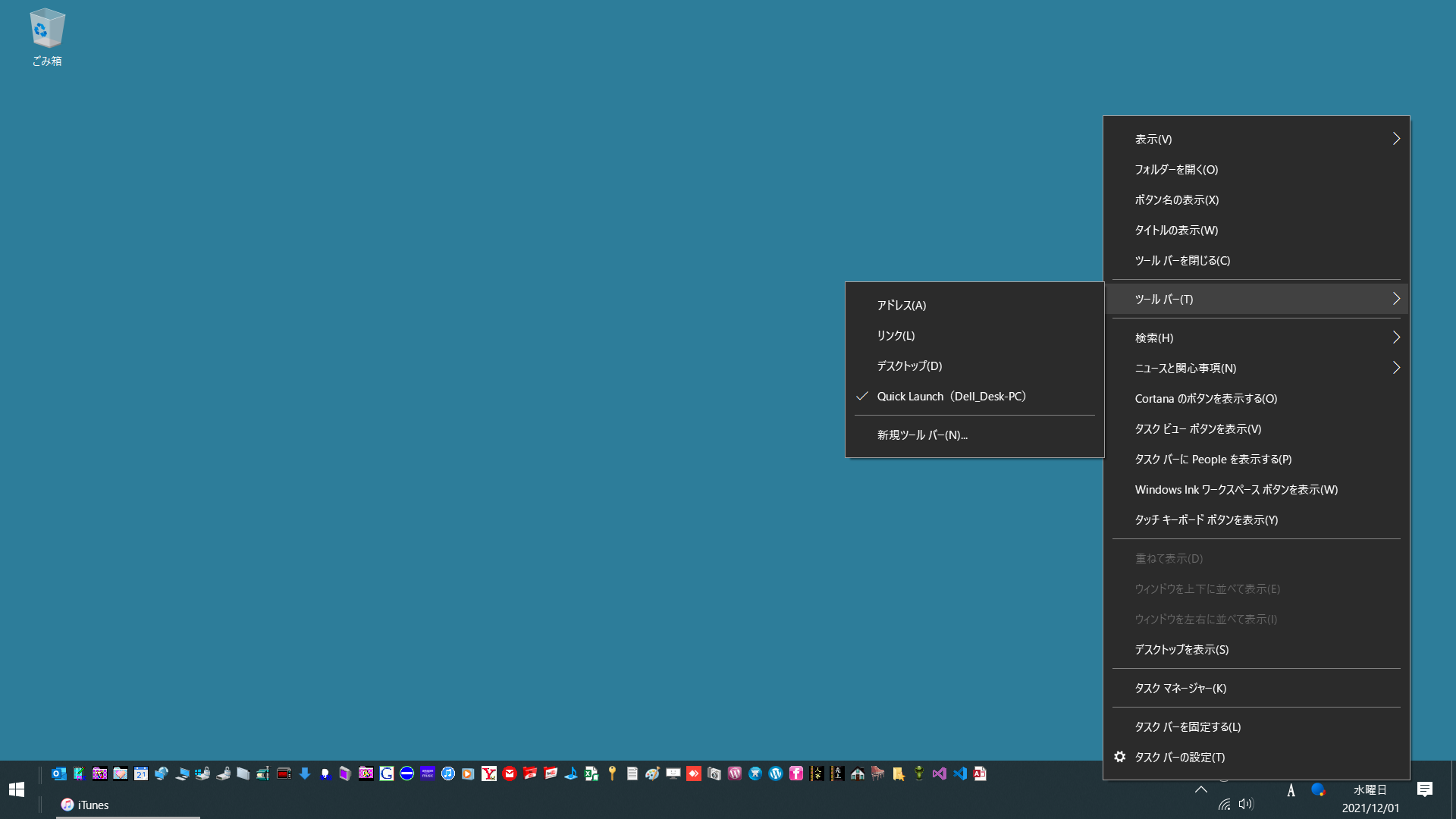 Figure 1. Taskbar in Windows 10 (Quick Launch)
This feature was very easy to use and excellent. In Windows 10, you can right-click on the taskbar and many commands will appear. In Windows 10, you can right-click on the taskbar to see a lot of commands, including Quick Launch, which was removed in Windows 11. Even so, you can barely put app shortcuts on the taskbar of Windows11 too, but shortcuts to drives, folders, and of course files have been removed. Who in the world would have thought of such a stupid "revision"? I think this "worthlessness" of the taskbar is the biggest "foolishness" in the history of Windows. The only saving grace in this situation is the existence of "Classic Shell" which still functions as usual in Windows 11. Now I use "Classic Shell" as a replacement for the taskbar. However, the fact that it takes more than a single click to open the desired file makes me feel unhappy.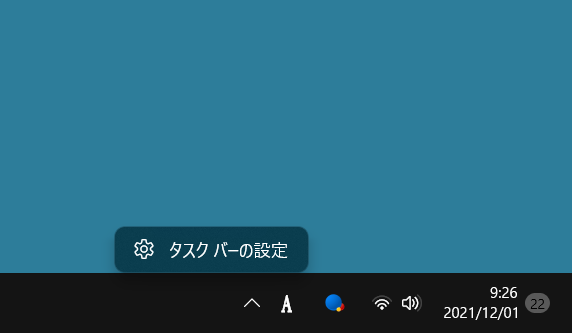 Figure 2. Taskbar in Windows 11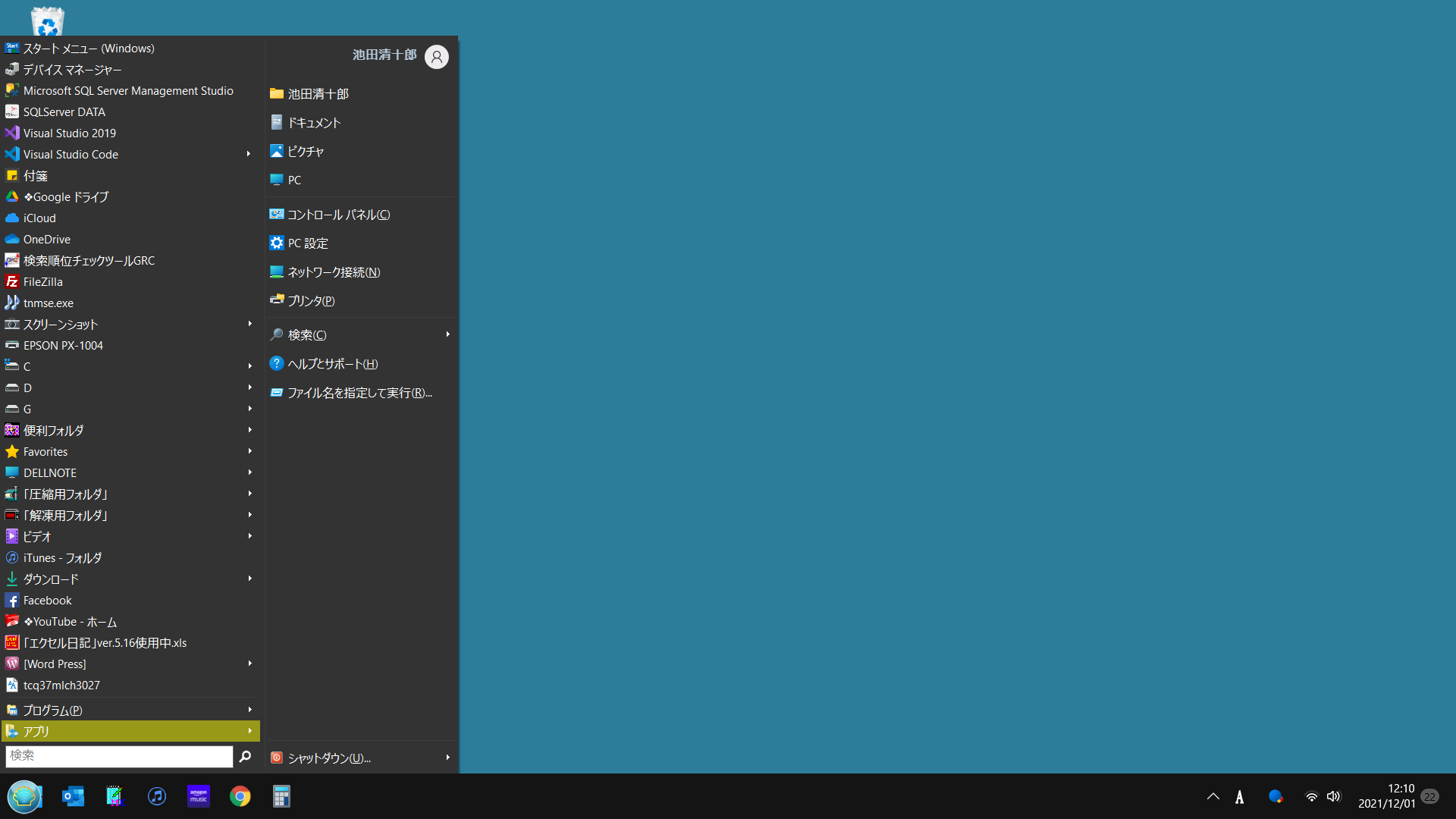 Figure 3. Classic Shell
P.S.
I've been getting really frustrated with Windows 11 for the past few days, and as I mentioned in a recent post, I'm starting to run out of patience. Why do I have to click the Start button every time I want to open a file? This hassle alone is a considerable loss of productivity. Still, it's a little better thanks to Classic Shell, but the cost of having the taskbar become useless is much greater than I thought. I'm seriously thinking of switching back to Windows 10. My other Note PC is still running Windows 10 and I can use it comfortably. However, since my main work is done on my DeskTop PC, all the necessary data is stored on it. In addition, after updating to Windows 11, I started getting errors in my Internet connection, and YouTube wouldn't connect. Moreover, it only partially loads. When I tried to restore to Windows 10 by going to [Settings]-[System]-[Recovery], it said, "The restore function is no longer available for this PC.
It says that after 10 days, you can't restore. I felt like crying….
Many of you may have thought that I hate Windows after reading the above. But that is a misunderstanding. There are probably few people who love Windows as much as I do, if I do say so myself. I want you to think that this is a "complaint" because I love it. That is why some people recommend Linux or this or that OS to me, but it is useless. My only choice is Windows, and my hope is to create the best environment with Windows. I wrote that Windows 7 was the pinnacle of Windows, but to be more precise, I think the best usability was when I reverted Windows 10 to Windows 7 style with Classic Shell. The reason was that I could use the taskbar freely. But Windows 11 keeps betraying me. Most recently, I found out that YouTube was slow to load and could not be connected. This is a further, and considerable, disadvantage. I guess I'll just have to wait and see what the Microsoft staff does in the future.
Let me write a little bit about my PC environment: I have 118GB in my DeskTop PC, including SQL server, VisualStudio and other applications, iTunes, Amazon Music and other music applications, and various other things. All my work data is on the D: drive (931GB).
In addition, the external G: drive contains backups of the D: drive as well as music and video data from iTunes, Amazon Music, etc. (2.72TB) I have almost the same environment on my Note PC, and the music data on the G: drive is always synchronized with my DeskTopPC. The music data on G: drive is always synchronized with DeskTopPC. The music data on the G: drive is always synchronized with the DeskTopPC. Currently, the main use of the NotePC is to play music.
I managed to get rid of the YouTube problem by replacing the browser with Microsoft Edge. I also wanted to do something about the taskbar, so I did some research and found some interesting free software. With this, I can change the taskbar of Windows 11 back to the taskbar of Windows 10! I found out that there are many people in the world who are thinking the same thing. The software is called "Explorer Patcher for Windows 11". You can download it from here.
https://github.com/valinet/ExplorerPatcher/releases
My desktop computer was reborn like this! Congratulations!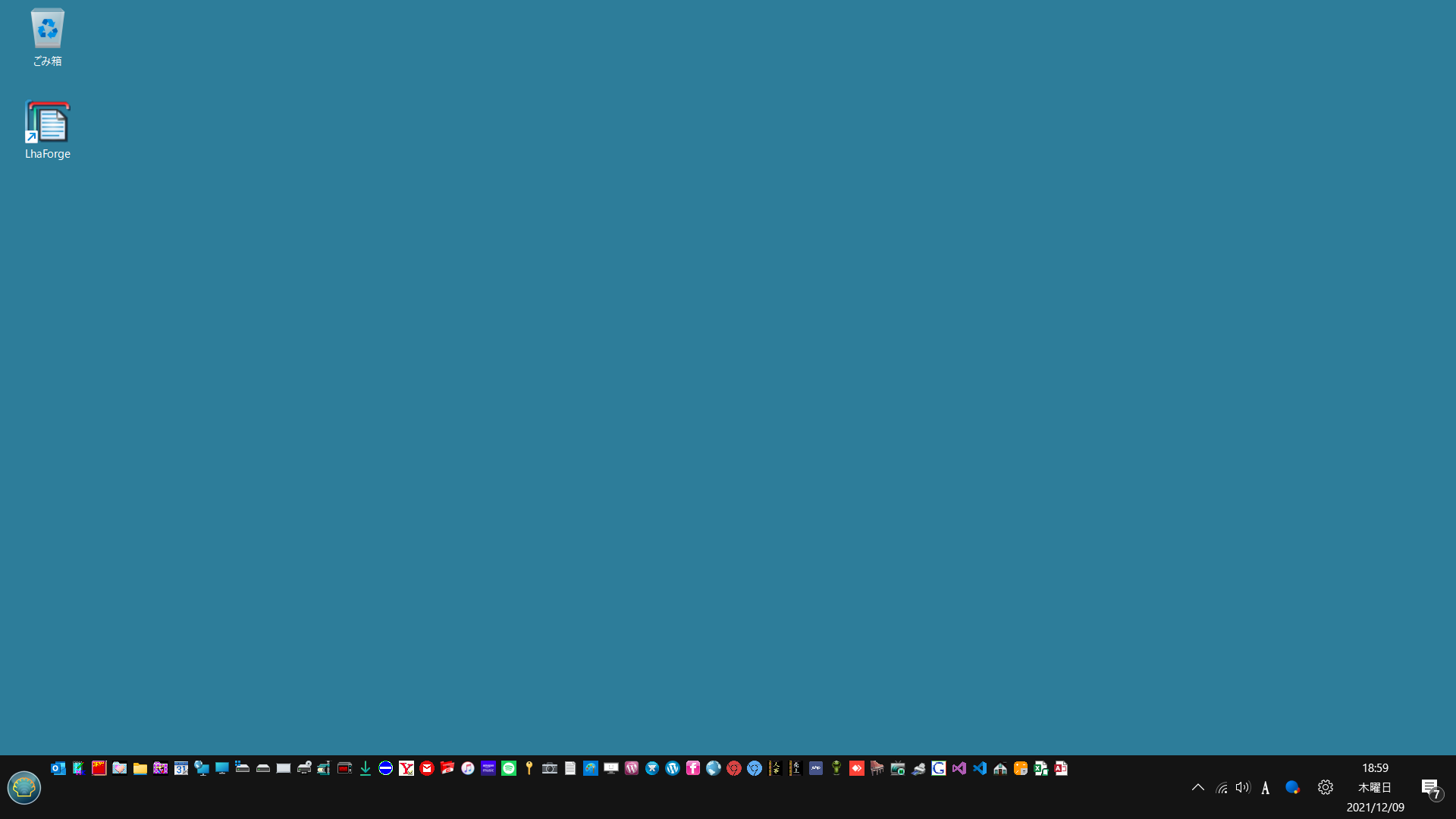 Figure 4. The revived taskbar
P.S.
I have finally updated both of my PCs to Windows 11. The first reason I decided to do so is that I am worried about the security-related updates of Windows 10 in the future. The second reason is that the initial difficulty I had with Windows 11 is now almost completely gone. Why? You may ask. It is only natural, since I have been emphasizing the difficulty of using Windows 11 for a long time. However, those difficulties were cleared up by installing two pieces of software. They are "Explorer Patcher for Windows 11" and "Classic Shell", which can restore the user interface of Windows 11 to Windows 7. I hope everyone will update to Windows 11 with no worries.