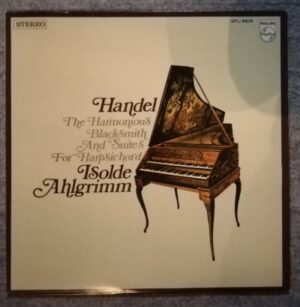 Handel's Four Suites / Isolde Ahlgrimm
I have also Handel's complete Suites of Isolde Ahlgrimm, but after all, this old analog performance is good. What's great is the elegant tone of original Luckers. I think this record was the first time I heard the historical harpsichord sound when the performance of original instruments was rare at that time. Every piece is played lightly without repeating, but that is also good.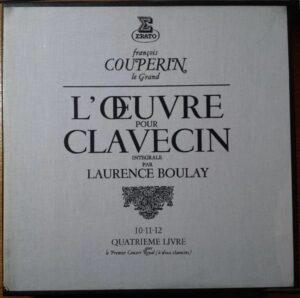 The Complete Works of Couperin / Laurence Bouley
I usually listen to Christophe Rousset's performances of Couperin's complete works, but I still remember this analog recording by Laurence Bouley. In this collection, seven historical French instruments are used for different pieces, which was an innovative and extravagant attempt at that time, and you can experience the microcosm of Francois Couperin.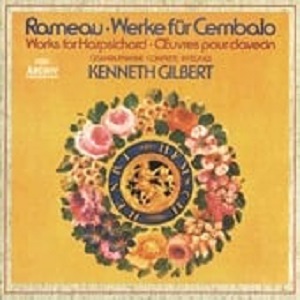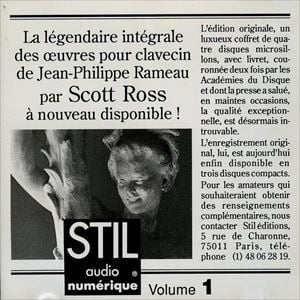 Rameau: The complete works for Clavecin / Kenneth Gilbert / Scott Ross
I like Rameau's pieces because they have a certain flavor. They may have been composed in the spare time of an opera composition, but their musical value is as good as Couperin's collection. The melancholic Sequenz of the Allemande in the Third Suite, the nifty compound rhythms of the Courante, and the exhilarating "Enharmonic" are just a few examples. As for records, the first one I bought was Kenneth Gilbert's. This was a really neat performance and I liked it. After a while, I found Scott Ross's record at a record shop and was completely fascinated by it. I bought the CD After a long time but it goes without saying that it's a wonderful performance.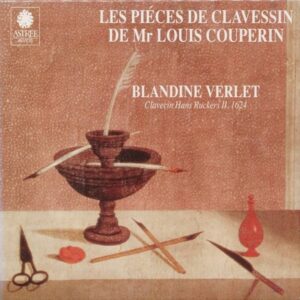 Louis Couperin: The Complete Works for Clavecin / Blandine Verlet
Although Louis Couperin is less often mentioned than his nephew Francois Couperin, he was an important clavecin composer in 17th century France along with Jacques Champion de Chambonniere and Jean-Henri d'Anglebert. He is also known as the composer who established the technique of "prelude non mesure", which can be seen in the Prelude of Rameau's First Suite. Compared to the works of Francois Couperin, his style is closer to the language of lute music. I have the complete works of Blandine Verlet on CD, but I also liked the analog version by Alan Curtis that I had a long time ago. There is nothing more graceful than a Clavecin piece from this period played in meantone tuning.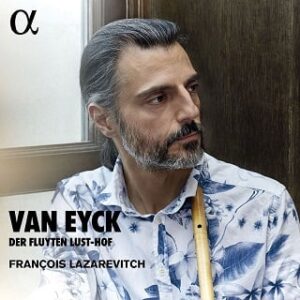 Der Fluyten Lust-Hof / Francois Lazarevich
I ordered this one along with the Bach CD. Here he is playing superbly with various sizes of transverse and vertical flutes. The renaissance flute is one of the most difficult of all instruments to play, but in his hands it seems to be the most obedient.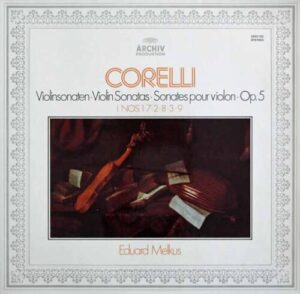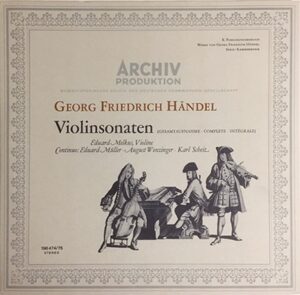 Corelli, Handel Complete Sonatas for Violin / Eduard Melkus
This is a collection of two big composer issued by Alchiv label. This is a rare recording from the early days of original performance. The lute continuo, which was revolutionary at the time, is one of the highlight. This is a performance that can be enjoyed to the fullest, even if it has a few quibbles with modern sensibilities.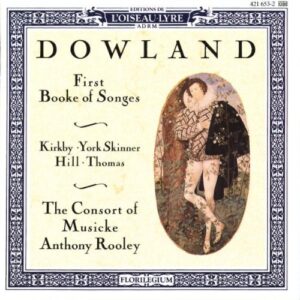 John Dowland Songbooks / The Consort of Music (Anthony Rooley)
I love Dowland. When I feel depressed or want to die, listening to Dowland somehow cheers me up. A long time ago, there was a concert of the Consort of Music at Ishibashi Memorial Hall for four consecutive days. The members were Anthony Rooley, Emma Kirkby, Evelyn Tubb and Mary Nichols. Somehow, I and some of my friends ended up attending the after-party of their concert. It was at a tempura restaurant in Ueno. Mr. Kirkby was not able to attend due to health problems, but two American women were very energetic entertainer and sang Foster's folk songs.